Bug Sweeping - Counter Surveillance TSCM Services
Bug sweeping and detection of transmitters listening devices, hidden cameras, and data recorders made to any level of sophistication. Secured Area Services offers a (UK wide) professional and reliable, bug sweeping and Counter Surveillance service. Our sweep experts are highly skilled and experienced in removing all types of listening, video, and data spying devices at every level.
Our bug detection sweep is carried out quietly, efficiently and above all confidentially. Our head office is in London, but we provide a 24/7 nationwide reliable service.
Where we sweep
London, and all areas of the UK including Scotland and Wales
Businesses of all types and also private homes, Vehicles, Boats, and Aircraft.
We carry out bug sweeps in most countries worldwide
Hotel rooms and short rental for overseas or traveling clients
Pre sweep of conference rooms either within a company or a hotel
New build corporate, and also private accommodation and also after period of letting out
Professional Sports Team locations and homes
Bugging devices we sweep for
Hidden Audio or Video Transmitters (bugs) we can also detect active transmitters as well as recorders and sleeping devices (non active)
Wireless and IP based bugging devices
Telephone (fixed line and also mobile devices)
Acoustic transference and leakage tests
Tracking devices on vehicles, boats or storage (live or passive)
Laptops and PC's
Our sweeps consist of
Radio Frequency Spectrum reception and analysis
Electronic Eavesdropping Device Detection and removal
Wi-Fi and Bluetooth bug sweeping and analysis
Thermal Imaging
Mains wiring scan
Non Linear Junction detection (detecting non active or sleeping bugs)
Deep Physical Inspection using normal techniques and borescope searches.
Equipment we use

We use the latest technical surveillance countermeasures equipment available to corporations and governments worldwide. This equipment includes but is not limited to:
Kestrel and Spectran dedicated TSCM Spectrum Analysers
REI Counter Surveillance Wideband Receiver
High frequency deep probing Non-Linear Junction Detector
Netscout G2 Wi-Fi signal analyser
FLIR Thermal Imaging Camera
Borescopes to view in non-assesable places
Spectran hand held spectrum analyser
Dedicated GSM detectors and locators as used in HM prisons
Long range and short range dedicated antennas
Our experience
Experience and knowledge from working on military projects through the MOD and other related industries
Working through large international security organisations
Years of working on telecommunications networks
Advanced electronic engineering, telecommunications, fibre optics, and transmission and data technology experience
More than 30 years of analogue, digital, telephony, data transmission and advanced radio transmission and reception experience
Security TSCM sweeps carried out in private homes, government locations, security, trading and also banking, legal and blue chip industries for more than 16 years.
"Bug detectors"
There are many bug or signal detectors available on the market, indeed they are relied on by some search companies and are often used by private individuals. There are two problems with relying on one of these. Firstly more than 50% of bugging devices on the market are designed to go into a sleep mode (stop transmitting) when whoever has placed the bug is not actually listening, and so it is unlikely that they will be detected at the time of the bug sweep.
Secondly there can be 20 - 50 transmissions in many houses or offices and often more; these will come from legitimate sources within the building, but will also come from radio stations, taxis, or other houses or buildings nearby. A signal detector will detect many signals and will not necessarily be able to determine if they are safe or are bugging transmissions.
Enhanced Technical Bug Sweeps
We use modern and sophisticated system equipment which is able to reliably detect and locate active (transmitting), and non active (not transmitting) bugging devices in addition to the latest threat of GSM devices. Bug Sweeping equipment used includes non linear junction detectors, sophisticated spectrum analysis, signal analysis software, near and far field signal detection and location, video detection, thermal cameras, and specialist GSM bug sweeping and location equipment.
Our Clients
Our clients include private individuals requiring a home bug sweep, law firms, trading companies, local government, design centres, multi national companies, blue chip companies, and a wide section of business offices throughout London and the UK.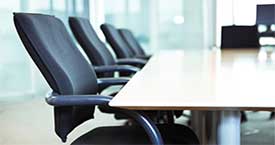 Office Bug Sweeps
Our extensive experience in a commercial environment using advanced TSCM equipment, enables us to locate and remove all eavesdropping and spying devices wherever they are, and whatever level of sophistication they possess.
More on - office and commercial sweeps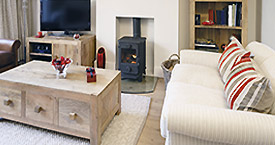 Home Bug Sweeps
No home is private if someone is listening to or watching your every move. Spying or bugging devices for little more than a hundred pounds can pass your private conversations, movements or computer data on to indiscriminate third parties.
More on - home and private bug sweeps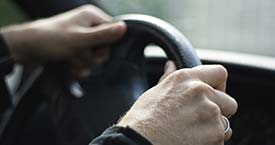 Vehicle Bug and Tracker Sweeps
A vehicle tracker can pass every move you make, and every place you visit, on to someone else with pinpoint accuracy. Trackers and mobile vehicle bugs can also be used to listen and transmit private conversations held within the vehicle.
More on - car and vehicle sweeps
Contact Us:
Contact Information
London Office - Nationwide Service:
Secured Area Services
17 Cavendish Square
London
W1G 0PH

020 7138 3021
Mon - Fri 9.00am - 6.00pm
Out of hours 24/7-
Mobile 07500 3333 66
Email:
info@sas-tscm.com